I have had my eye on this beauty since day 1, and I knew it needed to be mine.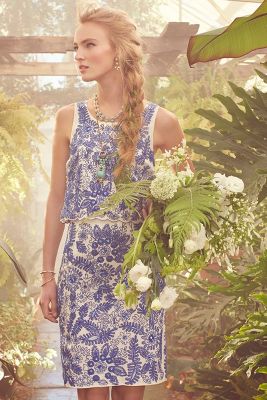 I had a few (ok, just ONE - the fear of loosing some beading or snagging the beautiful embroidery) hesitations at first, but (my weak heart) finally gave in.
I mean, look how adorable the top is with these high waited jeans!
Stay tuned for the other half of this beauty!